"Fifty per cent of my clients are Londoners," one local estate agent tells me.
Having grown up in Somerset's market town of Frome when hanging out at Poundland was considered the highlight of a week, I find this change in fortunes unfathomable. So I set off down that leafy B road to return to my roots and find out what all the fuss is about.
Certain things, of course, I know about. There's Glastonbury, obviously – the world's biggest music festival celebrates 47 years this week. Then there's Babington House – Soho House Group's first country outpost, which brought a heady dose of glamour to the postcode when it opened in 1998. Mariella Frostrup, Sam Taylor-Wood, and Brett Anderson all call Somerset home. And, of course, art heavyweights Hauser and Wirth made headlines when they opened in the tiny village of Bruton three years ago.
But still, everyone wants to go to Cornwall for their holidays, no?
"Friends always tell me off for talking too openly about Somerset," fashion designer and long-term resident Pearl Lowe (mother of Daisy) tells me over coffee. "They're worried the secret's going to get out."
But out it appears to be. PR manager Freya St Johnston moved from West London to West Lydford last summer and hasn't looked back: "I regularly cry with pleasure on the school run at the sheer beauty of it here", she tells me.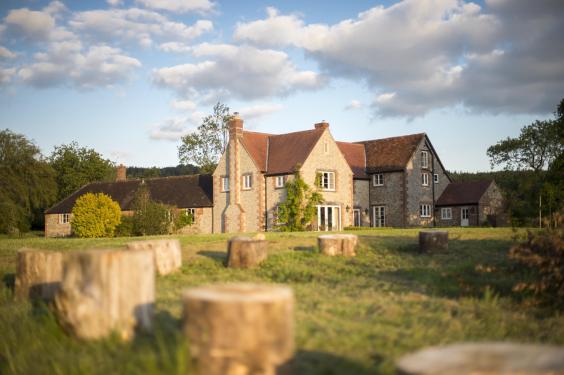 Sustainable business entrepreneur Seth Tabatznik made the move from London with a craving to be "more connected to the land". A big dream and a farmhouse renovation later, he opened north-east Somerset's first wellness retreat, 42Acres, last May. The chic environs and garden-to-table philosophy have already enticed people to its barefoot workshops from as far afield as China and America. After only "a little resistance" from locals regarding the installation of a solar farm, he has plans for 42Acres to become fully sustainable by 2020.
"It might sound cheesy, but the independent, open-minded vibe here is not dissimilar to the best bits of a small London neighbourhood," says James Borley, owner of stylish lifestyle boutique Resident that opened last year on Frome's buzzy (and vertiginously steep) Catherine Hill. Coupled with an incentive from the council to get empty shop fronts filled through low rents and no business rates, it's easy to see why he and other savvy creative-minded types love the town.
Some come on holiday and never leave – Instagram heavyweight Molly Gunn, who edits the Selfish Mother blog, fell in love with Bruton after staying at glamorous cafe-restaurant-wine-shop-hotel At The Chapel last year. Fast forward 12 months and her first bricks and mortar establishment, FMLY store – which sells everything from Gunn's signature T-shirts to notebooks and candles – is thriving. It's not surprising that she and Lowe have collaborated on their first capsule collection – and it's already sold out. Down the road is Caro, a lifestyle store-cum-café offering stylish objets from around the world. Owner Natalie Jones – who swears she never planned to move here, before she abandoned her glossy London lifestyle for the countryside, has gone on to open a meticulously stylish one-bedroom hotel (also called Caro) above the shop. The reviews are already glowing.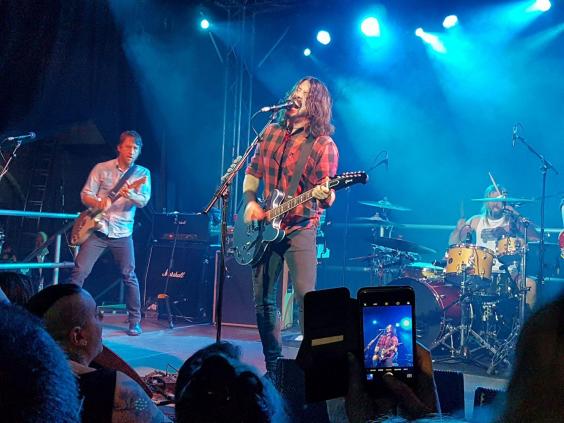 Somerset also, of course, has a voracious appetite for music. Frome has no fewer than seven live music venues for its 27,000 inhabitants; the Foo Fighters performed at the Cheese and Grain (a non-profit venture, headed up by patron Emily Eavis) in February. Creative energy is prospering; but if you listen to the locals, there's something else at play, too. "Things just began to happen," says Jones. "I didn't really find the property," says Seth Tabatznik of 42Acres, earnestly. "It sort of found me." We're 22 miles from Glastonbury here, but the tor's vibe casts a wide net.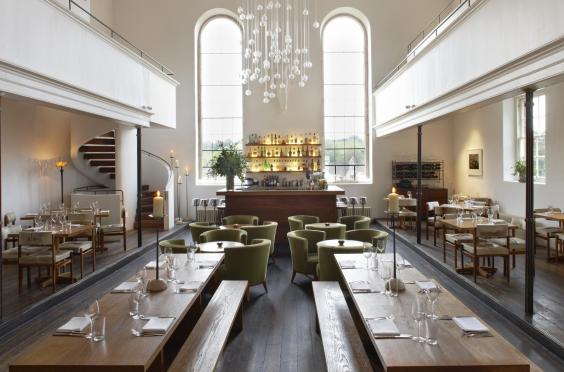 I call in for a chat with Catherine Butler, the woman behind Bruton's genuinely stunning At The Chapel. Butler moved from West London and lovingly restored the 17th-century chapel over a period of eight years. Over vodka martinis she tells me that she and her husband bought the place on a whim after an entirely chance visit. "It had this enormous energy," she says. "We literally walked in, made an offer, got in the car and drove off."
Earthly magnetism? Somerset is, supposedly, a criss-cross of ancient ley lines. Perhaps it's the strong liquor but I'm starting to feel something too.
And what do locals make of the force with which the county is changing? "There are positives and negatives," Lori Clarke, a retired children's worker who has lived here for 36 years, tells me. "Somerset is very community-minded and it's trying to be inclusive, but it's becoming a county of two halves: those who have lived here their whole lives but are being priced out, and those who are benefiting from the developments."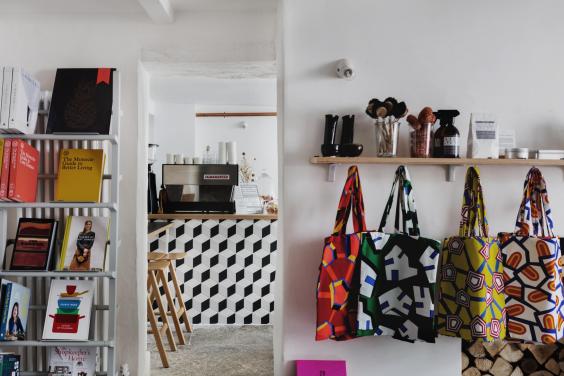 And developments there are aplenty. Local foodie Sam Wylde opened Sam's Kitchen Deli in Frome last year, transforming my former Poundland hang out into an industrial-chic restaurant. A hip bakery was recently added.
Riding on the success of its Foo Fighters' performance, the Cheese and Grain is getting a £1m cash injection to build a rehearsal, filming and recording studio – work begins in August. Lowe and Gunn have confirmed an ongoing collaboration, to be sold exclusively at FMLY Store. Lowe will separately launch her own signature women's dress range, with support from local seamstresses, this September.
Meanwhile Caro is remodelling. And a multi-million pound renovation is underway at vast Grade II-listed Hadspen House in Pitcombe. A garden café, restaurant and cider mill are planned to open next year.
So now might be the time to swap that week in Cornwall for a spell in Somerset. Just be aware that, if there's truth in the power of those ley lines, you might never make it home.
More information
Frome Festival takes place from 7 – 16 July